Cash 4 Cars Cleveland pays you cash for your car. Same-Day Pickup
(216) 359-1010 – North Blvd. Cleveland 44108
How It Works:
1. Call 216-359-1010 or send your vehicle's year/make/model to us through this site.
2. We give you a junk car quote, which includes towing.
3. We schedule a pickup time that is convenient.
4. You must provide the vehicle title and a photo ID.
5. We pay you cash on the spot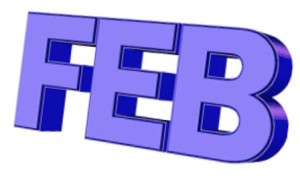 Cash 4 Cars Cleveland specializes in junk car removal. We buy old, damaged and non-running vehicles in Cleveland, OH. Asking where to junk my car for cash in Cleveland? Call 216-359-1010 today. Cash for cars Cleveland is a described as many things: scrap my car in Cleveland, junk my Car, scrap car buyer in Cleveland, car scrap, cash for clunkers Cleveland, sell my old car Cleveland, junk my car Cleveland, sell junk car or sell scrap car. Visit http://www.cash4carscleveland.com today. We service the greater Cleveland area including: 44021, 44022, 44023, 44024, 44026, 44040, 44056, 44060, 44062, 44067, 44072, 44087, 44092, 44094, 44095, 44101, 44102, 44103, 44104, 44105, 44106, 44107, 44108, 44109, 44110, 44111, 44112, 44113, 44114, 44115, 44117, 44118, 44119, 44120, 44121, 44122, 44123, 44124, 44125, 44127, 44128, 44129, 44130, 44133, 44134, 44141, 44135, 44137, 44139, 44142, 44143, 44144, 44146, 44202, 44236, 44231, 44241, 44255, 44264, 44286, 44430, 44444, 44470, 44481,
A "cash for cars" buyer of old, damaged and non-running cars, trucks and vans. We buy junk cars and scrap cars throughout Cuyahoga County 6 days a week. Broken or damaged cars are OK. Salvage cars can be turned into cash. Why keep an old car sitting around when you can sell it today? Our junk car towing service will be out the same day in most cases.
Hours for Vehicle Pickup

: (Winter)
Mon – Fri: 8AM-5:30PM; Saturday: 9AM-2PM; Sunday: CLOSED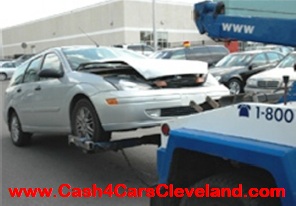 Cash 4 Cars Cleveland
E. 99th and North Blvd.
Cleveland, OH 44108 
    (We DO NOT scrap loose metal or appliances)
Scrapping Your Junk Car In Cleveland
Many cars are totaled every year. This is a source for junk cars and scrap vehicles. In an accident, an insurance company may "total out a car" if the costs to fix no longer warrants fixing it. Owners of now junk cars, have the right to salvage the vehicle.
Cash 4 Cars Cleveland will buy your scrap car for cash and tow your car for free. We pay the most cash possible for junk cars. Call or fill out the web form to get scrap vehicle pricing.
We buy junk cars and scrap cars regardless of the condition. When you accept our "cash for cars" offer, our tow truck will arrive promptly and remove your car, after paying you cash for it. (Please note that the vehicle title is required).
We buy junk cars, scrap cars and wrecked vehicles 6 days a week. To get cash for your car and a junk car quote in the Cleveland area, simply call us at 216-359-1010. A buyer of scrap autos and junk autos in Cuyahoga County. Pricing on scrap and junk cars, trucks and vans available and same-day pickup of your old car. Looking to sell your old car? Need to scrap your vehicle for cash today?
TERMS:
Sell junk car in Cleveland, how to scrap a car Cleveland, where to scrap a car Cleveland, junk a car Cleveland, scrap car prices Cleveland, cash for cars, junk car buyer, scrap car buyer, wrecked cars, damaged cars, sell junk car, junk car quote, junk vehicle buyer, quote for scrap car, price quote for junk car, auto buyer, cash for clunkers, buyer of junk and scrap cars