How To Junk a Car for Cash in Cleveland
Frequently Asked Questions

:

What items do I need to sell my car for cash?  We require the vehicle title and a photo ID

Is a memorandum title OK to use?  No. A memorandum title does not prove ownership of the vehicle (issued by the lien holder)

Do you sell used auto parts?  No. Our focus is on recycling the various metals for scrap.

What if the vehicle isn't running?  No problem. The majority of the cars we purchase are towed away

What are the expectations of the vehicle's condition?  The vehicle is to be complete and towable (with wheels). Light damage is acceptable.

How much does it cost for towing? Our cash price offer includes towing within our service area.

What areas do you service?  We buy junk and scrap cars throughout Cuyahoga County, Lake County, Geauga County, northern Summit County and eastern Lorain County.

What are the pickup times available for my car?  Monday – Thursday: 8AM to 5:30PM;  Friday: 8AM to 5PM and Saturday 8AM to 2PM

What is my old, junk or scrap car worth?  Typically the vehicle's weight is the primary factor in determining the value. The cash price for a compact car is typically between $140-$160; a mid or full sized sedan is between $150-$180, a light duty pickup is between $170-$185, a full sized SUV or large truck is between $170-$210. Call us for a junk car quote.

How do I get a price quote?  Call 216-359-1010 beginning @ 8AM (6-days a week). After-hours, simply send your vehicle's Year, Make and Model through our website form and we will send a quote within 8 hours and indicate our next available pickup times.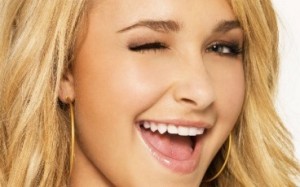 SEND US THE CAR'S YEAR / MAKE & MODEL FOR A JUNK CAR QUOTE
Sell your old car today. We'll send a tow truck to remove your junk vehicle and pay you cash for the scrap car.  We buy old or damaged clunkers around the Cleveland, OH area. Look no further when selling a scrap car, as we are a buyer of all types cars, trucks and vans. We give you a price for your scrap car 6 days a week and have been in the auto scrapping business for many years. Experts in vehicle scrap, auto salvage and making junking a car very easy. Receive instant scrap car prices and junk car quotes. Where to scrap my car for cash? Where to junk my car for cash? Call a scrap vehicle buyer and junk car hauler today!  Salvage your car for cash, junk auto removal, old car scrap removal and junk automobile buying. Junk a car Cleveland, scrap cars prices Cleveland, junk car quote.